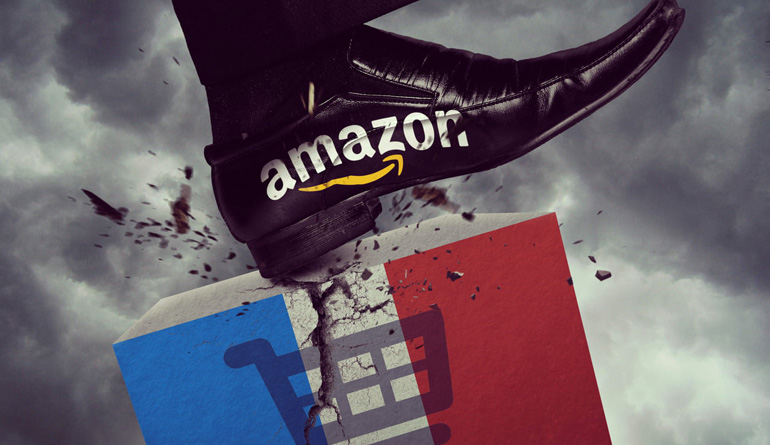 Amazon, Cdiscount, Ebay, Zalando… In a hyper-competitive environment, the e-commerce giants seem ever more competitive, responsive and agile.
Their strengths? A diversified offer, an easy customer service and very short delivery times. And above all, very attractive prices.
What is the pricing strategy of the e-commerce giants?
With their ultra competitive prices, they seem to be way ahead of the competition. But did you know that they change their prices several thousand times a minute?
Their goal is to appear the cheapest to consumers. Hence their remarkable conversion rate!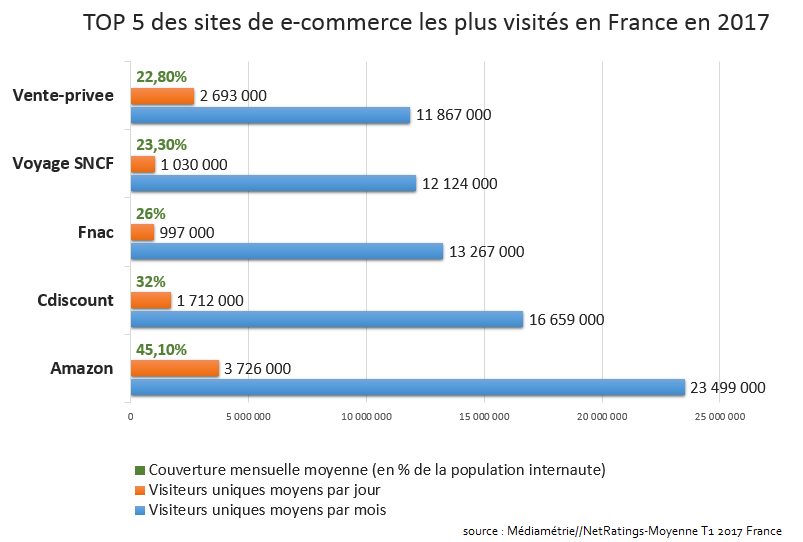 In reality, these web giants deploy considerable means for their pricing strategy. Either they have entire teams specialized in this activity, or they develop high-performance in-house software.

Their best ally: automated and personalized competitive intelligence tool

All major e-retailers use powerful custom-made competitive intelligence software. Using a deep learning approach (autonomous learning of data models), these software programs scan the most trafficked competitor sites and record the URL links of their product sheets.
The movements of the competition are thus continuously monitored. And the processing of the information is instantaneous.
The objective is to align and adjust in real time to the competitors' prices. To do this, an algorithm automatically calculates the new optimal prices at the slightest change in a competitor's product.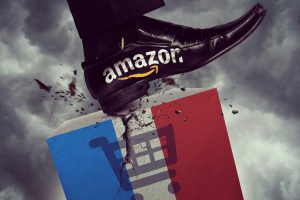 With some e-tailers like Amazon, the order of a product is immediately stopped if the brand refuses the new price proposed by the algorithm.
Hence a price level that is always ultra competitive for millions of items!
No wonder that the sites of the e-commerce giants are considered as "the corner of good deals".

An ordinary e-merchant can compete with the competitive intelligence software of the Marketplaces

Indeed, even if he does not have their means, any e-merchant can set up a price monitoring tool that competes with those of the big e-merchants!
This type of software is equipped with an algorithm that associates your products with those of your competitors beforehand. A robot then monitors in real time the variations of the competition. It alerts you quickly in case of significant changes.
Some software also provides very useful advice to enable you to adjust your prices as reactively as possible!

To try Prixan is to adopt it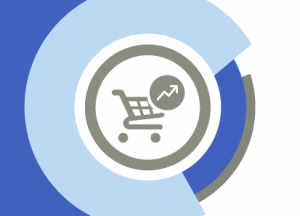 Simplicity, performance and reliability are the key words of this automated competitive intelligence software.
The ergonomics of its interface and its dashboard give you immediate access to information.
Its powerful algorithm first performs an intelligent matching of your products.
It then monitors your competitors and sends you an email alert in case of important changes (price, stock shortage, new products, special operations…).
By making thoughtful and quick adjustments to your prices, you will become more competitive!